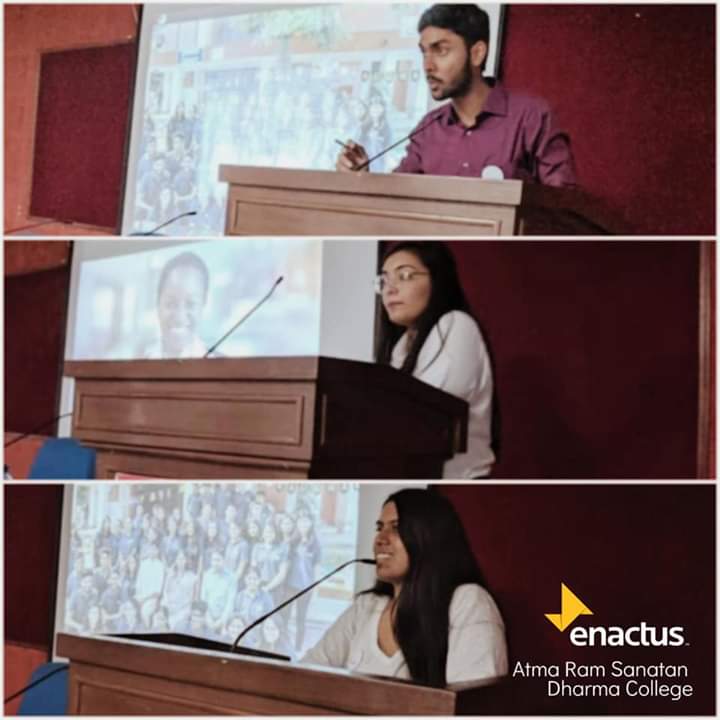 Enactus ARSD organized Orientation Workshop
Enactus ARSD is glad to announce the fruition of its Orientation Workshop
Enactus ARSD is glad to announce the fruition of its Orientation Workshop conducted on 5th August, 2019.
With over 200 online registrations and a footfall of nearly the same magnitude, the team was delighted to interact with the inquisitive students. The Case Study, especially, on 'Religion and it's Environmental Impact' saw eager minds shooting prospectus social entrepreneurship ideas and addressing, most creatively, issues of global
importance.
The team is enthused to welcome the new members who are willing to contribute to a cause this big, and excited to see what they bring to the society!
We would like to thank our faculty advisors for actively participating in the orientation and guiding us through her insights.
It is to be noted that we ave released the recruitment forms, so stay tuned!
#enactus #enactusarsd #weallwin