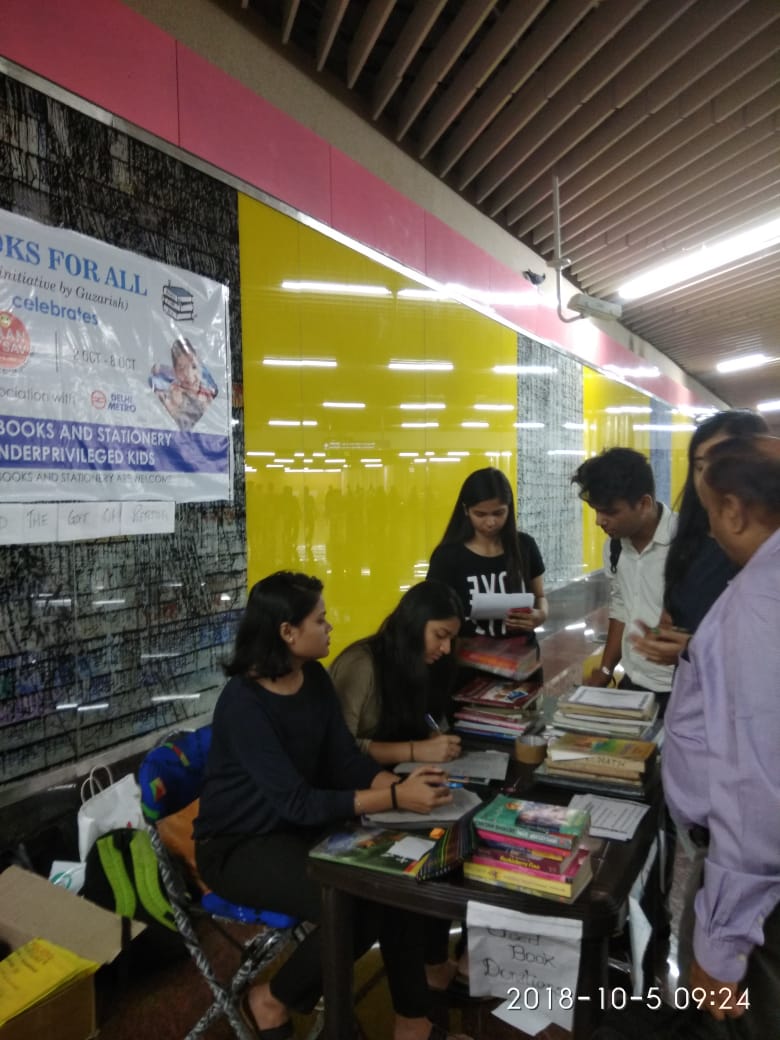 ENACTUS ARSD @ DAAN UTSAV 2018
India's "Joy Of Giving Week" i.e. Daan Utsav is a "festival of philanthropy" that aims to become a part of the Indian ethos, with the week being celebrated every yea from Gandhi Jayanti. This year was marked as the 10th year of Daan Utsav with the Delhi Metro Rail Corporation in collaboration with NGO Guzarish taking the initiative of setting up books and stationery donation stalls from October 2nd to October 8th at major metro stations.
The joy of learning is truly felt only when it's passed on, and those who have done this know that pleasant feeling of sheer kindness and humanity. Enactus ARSD resonates this thought in its motto "Empathy. Empowerment. Ecstasy". So, when the time came for people to come together, for a common cause of giving, Enactus ARSD came forward to participate in the initiative by helping out as volunteers.
A team of 6 students representing Enactus ARS interacted with people on October 5th and 6th at the INA Metro Station  to spread awareness about the Daan Utsav Week and encouraged them to donate books and stationery. They helped in the collection of books which were meant for students and working-class who aspire to learn but are unable to do so due to their socio-economic standing.
The donation drive run by the DMRC accepted all types of books which go up from nursery to college and post-graduation, competitive exams, storybooks, novels, craft, technology which were then divided as per their subjects and classes for reference. An exhibition will be set up where all the NGOs working in the field of education and government school children would be invited to come and select from this huge collection of books.